With 20,000,000 residents, New York State is the fourth most populated state in the United States. Although young people are drawn to the city for the bright lights of Broadway or the fast pace of Wall Street, many people are putting down their roots outside of the Big Apple.
New York State has so much to offer, so it's no surprise people are moving there by the boatload. The state offers many opportunities for stability and fun. Keep reading to learn 10 things to love about living in New York state.
Things to love about living in New York state
1. Reasonable Cost of Living
If you are considering moving to New York, it's important to consider the climate in the real estate market. The median home price in New York is $400,000, but if you opt to live outside of New York City, the price of living is much more affordable.
If you are looking for an affordable alternative to the Big Apple, be sure to check out Albany, Massapequa Park, or Geneva. These cities in Upstate New York offer the fast pace climate of city life without the costly price tag. If you keep a watchful eye on these real estate trends, you can find a home without breaking the bank. 
2. Explore the Four Seasons
New York State experiences all four seasons. This is a refreshing change for someone who has never experienced the rich reds and radiant yellows of fall. Not only does New York host four distinct seasons throughout the year – but it also has many seasonal activities you can enjoy.
In the Summer and Spring, you can picnic in Central Park or engage in outdoor activities like hiking or trail riding. Whereas in the colder months, you can go skiing or ice skating. Very few states offer a full range of seasons and activities to accompany them.
3. Safe Communities
New York State has a relatively low crime rate, even though crime in the city drives that average up. According to the FBI, several cities in the state are rated as some of the safest cities in the United States.
New York State is home to many safe communities that are great to raise a family. With such a heavy focus on community, the small towns in the greater state of New York are safe.
4. Rich History
Much of New York's rich history is a result of its time serving as a port of entry for immigrants. When people would immigrate to the United States, they would go through Ellis Island, get their start in NYC, and move from there.
When New York City was incorporated in 1898, it quickly became the most populated city in the United States. As a result of the influx of people and the intersection between the arts and business, it seemed to many that New York was the center of the world. As the world grew more interconnected, people began to move outside of the city limits.
5. Enjoy Easy City Access
When you live in New York State, you can enjoy easy access to New York City. Attractions like the Statue of Liberty, Times Square, and the Empire State Building never get old. The city is also fully stocked with museums, shopping, and entertainment.
6. Plenty of Outdoor Recreation
Many think of bright lights and Broadway when they think of New York. However, the state has much more to offer than city life. Upstate New York has many lakes and popular hiking trails that let you immerse yourself in nature.
These outdoor activities help you unplug from daily life and improve your overall mood. Even in the city, Central Park serves as an oasis in a concrete jungle.
7. Indulge in Wine Country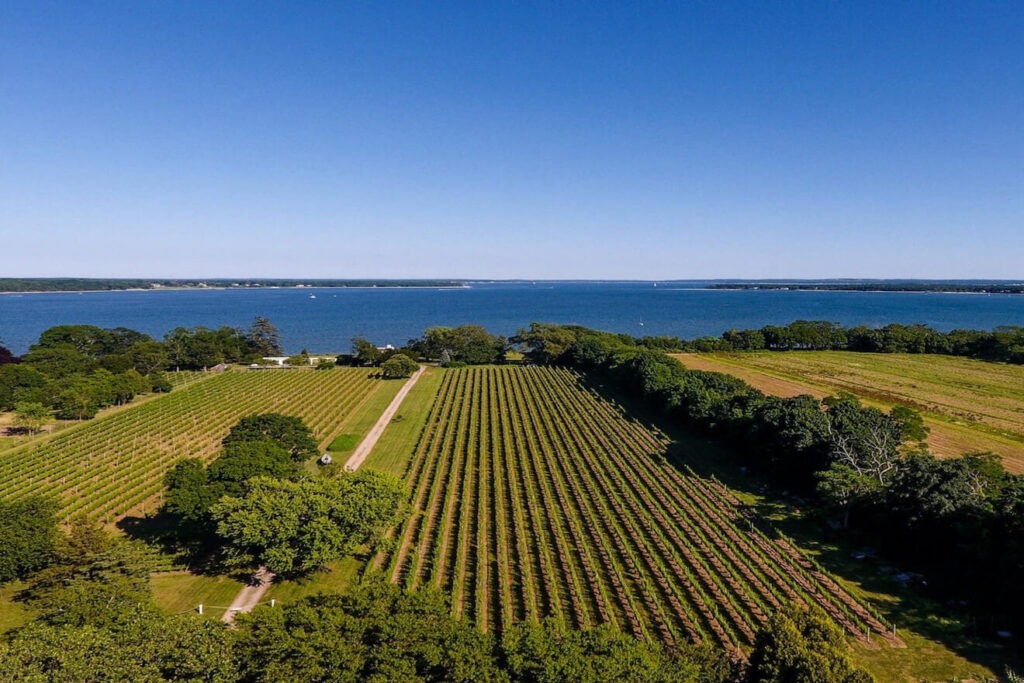 New York is the fourth-largest wine-producing state. It is quickly becoming the wine country on the east coast.
There are seven official wine regions throughout the state and other areas with wineries scattered throughout the state. The most prominent of these regions surround the Finger Lakes. The majority of the wineries surround Seneca Lake and Cayuga Lake.
8. Access to Art and Culture
The state of New York offers a plethora of access to art and culture, from the Broadway Shows and Museums in New York City to small artisan communities and mansions scattering the countryside.
Because New York is home to Ellis Island, the state remains home to a vibrant immigrant community. These communities help bring a unique sense of history and culture to the state. New York is truly a melting pot of culture.
9. Diverse Employment Opportunities
New York is known as the epicenter of business. Many businesses have their corporate headquarters in the state, bringing thousands of jobs.
With so many corporations competing for top employers, the salary range in New York is higher than the national average. This accommodates the higher cost of living in many regions of New York.
10. Robust Transit System
New York's state transit system has become iconic. Every day, millions of New Yorkers board public subways, trains, and buses to get around. These vehicles are used to help tourists enjoy their travels and help locals make their daily commute. 
New York's transit system works to improve the community's mobility and combat road congestion. The public transit system also helps people cut costs and reduce air pollution.
Perks of Living in New York
The state of New York is continually voted one of the best places to live in the United States. New York state truly offers the best of both worlds. By living in New York state, you can enjoy the peace and seclusion of a small town and easy access to New York City.
Liked this article? Connect with us to read more like it.